Call Us at
732 923-0791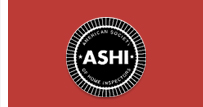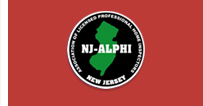 House Check Home Inspections
6 West Lake Avenue
Oakhurst NJ 07755
732 923–0791
housecheck@optonline.net
Take the Worry out of Home Buying


It is critical to choose the right inspector for one of the most important emotional decisions and financial investments that you will ever make. If you are selling or purchasing property in New Jersey then the House Check Home Inspections is the contractor for you. With nearly 4 decades of experience and a comprehensive list of certifications we are able to provide unparalleled service that will leave you feeling confident and assured that you have received the best inspection available.

How We Can Help You
Our inspections enable you to take control of your real estate transaction by helping you:

Identify potential problems

Survey the home's condition

Consider possible repairs and upgrades

Take measure of your investment decision

Experience confidence and peace of mind about your investment and any negotiations.
We Are Impartial and Work For You
Home inspections are our only business. We are impartial and work only for you. Our job is to provide you with a comprehensive, fair, independent, objective evaluation so that you can understand and take care of your valuable investment. Your interests are our interests before, during, and after the inspection.

What To Expect
The inspection provides an invaluable learning and discovery experience during which your questions can be answered on the spot. You will gain insight into maintenance and energy conservation tailored specifically to your home. We wholeheartedly encourage you to accompany us during the inspection. In addition, all of our clients are offered free telephone consultation after the inspection.

Why Us?

You deserve the best

36 years home inspection experience

"State-of-the-art" in depth report

Quality and experience

Certified

ASHI membership

Reports generated in 24-48 hours

Full-time staff of courteous professionals

Fully Insured

NJ State Licensed (#24-G100043700)